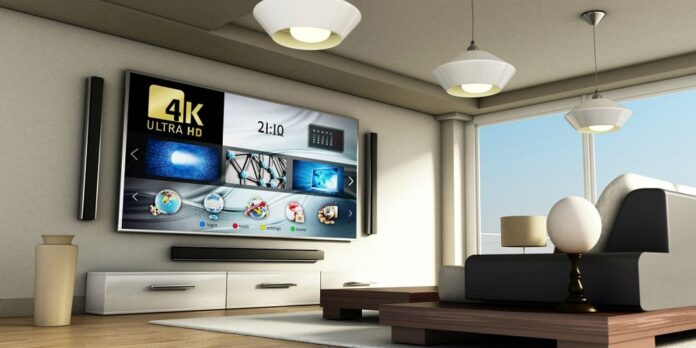 Many people think getting a TV is the most simple task to do in the world. Like you go to the market, find a TV, make a payment and take it with you, is that right?
But the question is, are you satisfied with your purchase? Getting a perfect 60-inch TV is not that easy as there is a huge range of televisions out in the market that comes with a unique combination of process speed, HDR support, panel technologies, resolutions, algorithms, and more.
So, that means you need to put some work and search for finding the perfect TV for your big room because you are putting your hard-earned money. This article has listed some important considerations you must remember before making a deal.
Quick Tips for Buying 60 Inch TV
Screen Resolution
Speakers and Sound
Get HDR for Most Colors
Refresh Rate
HDMI and Connections
Wall Mounting
Panel Technologies
1. Screen Resolution
The screen resolution factor is important if you want to see a clear picture because resolution shows the number of pixels that up the display picture. Never buy a 60 inch TV with less than 4K resolution.
For now, you can skip 8K smart TVs because they are super expensive, and there are not many 8K shows and movies available yet.
2. Speakers and Sound
With good sound quality, every TV is a waste and does nothing good for entertainment. So, always pay attention to the sound quality of the TV and check its sound-related features like the number of speakers present on the TV and their configuration.
3. Get HDR for Most Colors
Ensure that your TV set has HDR, the new feature of 4K Ultra HD sets, and can provide more colors with increased brightness.
4. Refresh Rate
The refresh rate is always expressed in Hz (Hertz). It shows how many times a picture is refreshed on the screen per second. The average refresh rate is 60 Hz per second.
5. HDMI and Connections
Before buying the TV, check if it has the proper number of connections you need while setting it. Always look for USB ports, HDMIs, and multimedia support. If you want to connect your TV to the internet, get a set that has built-in Wi-Fi and Ethernet ports.
6. Wall Mounting
If you want to wall mount your 60 inch tv, check that unit will be right up to flat to the wall, and the TV is designed using ultra-low-profile mounts so they can easily stick with the walls.
7. Panel Technologies
LCD and OLED are two famous technologies commonly used in smart TVs. But the most popular one is LCD as it allows TV to display a variety of lights from different sections of its conners and immensely improves contrast.