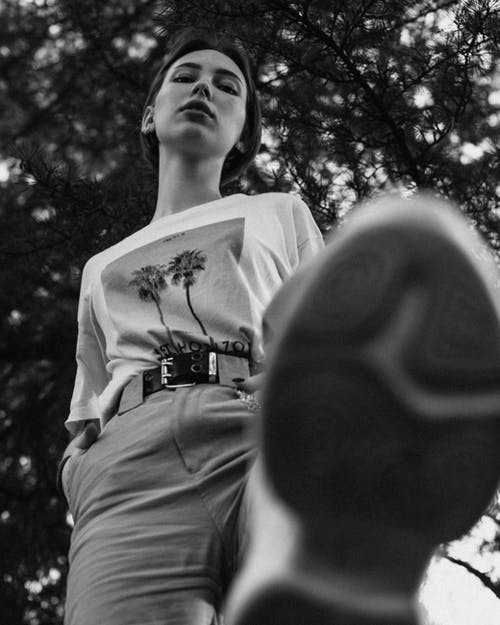 To celebrate all that fall has to offer, we headed to historic Peddler's Village in Bucks County, PA where tucked around winding brick pathways and award-winning gardens you can shop, dine, and stay in a colonial-style village beautifully decorated for Halloween and autumn.
With an onsite inn and 60+ specialty shops and boutiques, Peddler's Village is a total shopper's dream! Here you can find quality, unique items and gourmet goods from all over the world, including shops dedicated entirely to candy, raw gourmet honey, gourmet olive oil, hot sauce, jerky, pickles, popcorn, and much more. An ideal destination for Oktoberfest, you can even try an authentic Liege style waffle with gourmet ice-cream or shop at the largest store in the US dedicated to authentic Black Forest Cuckoo Clocks and German goods.
Besides amazing shopping, Peddler's Village has 7 restaurants, a winery, a spirit tasting room, and a brewery where you'll discover fall inspired dining specials and weekly fun fall events like OctoberFeast, Scarecrows in the Village, and Apple Weekend that will have you coming back year after year.
Here's just a peek into what you can see, sip, dine, and shop for at Peddler's Village this fall season.
Don't Miss 'Scarecrows In The Village'
In its impressive 42nd year, Peddler's Village is celebrating the entire fall season with its popular Scarecrows in the Village event. Throughout the village you'll find over 100 life-size scarecrows lining the sidewalks and greeting you at boutique entries made by locals, shop owners, and businesses in a variety of categories like "Thrills with Chills,"  "Upcycled Crow" and "KIDS ONLY!". Walking the village, we had tons of fun seeing the creativity behind each and every scarecrow, which ranges from traditional and truly creepy to creative, artsy, and humorous.
Some scarecrows are inspired by famous characters and others by mythological creatures and stories. They're pretty amazing and you just have to see them for yourself. The shops get in on the fun too! Throughout the season, visitors can vote for their favorites and the scarecrow's creator can win a prize.
Perfect for young and old, the scarecrows are on display from September 6 through October 30. If you can't make it this weekend, put it on your calendar for 2022 as it's a yearly event.
Is Peddler's Village Haunted? 
With Halloween in the air, fall is the time many of us, including myself, start to crave a good ghost story. And hidden around it's perfectly manicured winding brick paths and charming boutiques, Peddler's Village happens to have a few ghosts of their own. And it's no surprise.
The small town of Lahaska and the area where Peddler's Village is located has a rich history that dates back to 1701 when it was settled by Quakers. Bucks County is one of the 3 original counties established by William Penn, and served as a camping spot for George Washington and his troops in 1776 before crossing the Delaware River to battle the English. Even earlier, Native Americans from the Lenni Lenape tribe called this area their home for centuries before that.
Peddler's Village has its own rich history too. What was originally a historic chicken farm called "Hentown,"  still has many of the farm's original structures which are woven into the fabric of the village. In fact, the renovated main building of the Golden Plough Inn in Peddler's Village was originally a two-story stone tavern dating back to the mid-1800's. Originally it gave travelers and their stagecoach drivers a place to rest and recharge during their journey from Philadelphia and New York. But now close to two centuries later, it seems some of those original guests never left.
Ghosts at the Golden Plough Inn at Peddler's Village 
Hotel front desk staff of the Golden Plough Inn have reported mysterious phone calls from unoccupied rooms, and have reported lights and televisions in certain rooms turning on and off by themselves. The skeptic can maybe explain these things away as electrical glitches, but what's even stranger is that some recent guests in the Golden Plough have reported seeing an apparition of what appears to be the dark figure of a man in the hallway outside room 202 on the inn's second-floor.
And room 202 itself has had unexplained activity too. On one occasion inn staff investigated loud noises coming from within, when it was supposed to be unoccupied. Upon entering they found the television had turned itself on. Naturally they went to shut it off, but were surprised by a disturbed disembodied voice who exclaimed, "What do you want!?" It's pretty safe to say they didn't spend a moment longer than they had to.
The lobby of the inn has had paranormal activity as well. It's believed that  Thomas Betts, who became Lahaska Post Office's first postmaster in 1874, still makes his rounds through the Golden Plough lobby.  And staff once discovered an unexplained procession of coffee stirrers leading from the coffee station all the way across the room to the front desk. The exact spot guests stand when they go to check in.
Some of the restaurants in Peddler's Village have also had their share of paranormal activity. The Cock 'n Bull is rumored to have the spirit of a little girl that makes silverware disappear and rearranges table settings, while a woman in colonial-era dress has been seen wandering around the entrance to Peddlers Pub and is believed to tinker with the pub's locks.
For more ghost stories book a family friendly Walking Ghost Tour next time you're in the village.